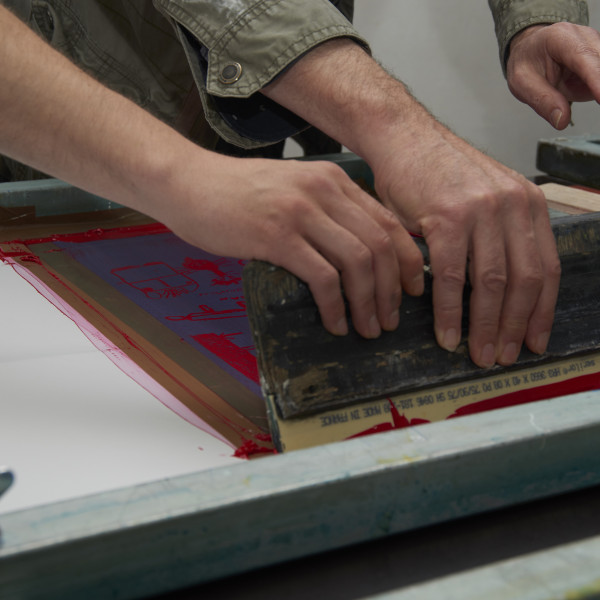 Sun | 28.08.2022 | 14:00
Workshop: [CANCELLED!] Experimental screen printing - print your own motifs
Creative workshop
the workshop will only take place on saturday, 27.08.22!
Screen printing as a graphic printing process allows you to print your own designs on various substrates. In our screen printing workshop we print on textiles and on paper. In this workshop you will learn how to design your own motif: Completely analog with brush, pen and scissors or digitally on the computer. You will learn everything about how to expose a screen and what to look out for when printing.
You don't need any previous knowledge. You are welcome to bring fabrics, clothing, bags, etc. for printing.
After registration you will receive further information about the preparation from our screen printer Peter.
A maximum of 6 participants can take part, please register beforehand via the mail address
kontakt@faserwerk.info
beforehand.
Workshop times: 14:00 - 18:00 clock
Course location:
fiber plant
, sewing studio, Ottostr. 77 , 31137 Hildesheim
Please inform yourself in time about the current hygiene regulations: Corona rules.
Admission: recommended donation 24€-60€
Admission: 14:00
Start: 14:00
Room: Fibre Mill
Organiser: Faserwerk
From 18: no